On the 26th of February in Aungier Street (10am-3pm), we will be having our very own kilo sale. We are partnering up with one of the most popular pop up apparel companies in Ireland; Kilogarm
How does a kilo sale work? 
It's like a shopping party! Tunes, great clothes and happiness. When shopping in a kilo sale, the clothes are priced by weight. It is usually 25euro for one kilo of clothing, this could include
1 Jacket, t-shirt, shorts and shoes.
2 branded track jackets.
4 shirts.
A pair of denim jeans, pattern jacket and converse.
Who are kilogarm? 
'Kilogarm' is a sustainable vintage company that are based up in Navan, they aim to provide a platform for people to shop for clothing in a sustainable way. In the last year they have managed to save up to 20 tonnes of clothing from going into landfill. This is so important for our planet, since the clothing industry is the world's second worst polluter in the world, after oil.
Not only does kilogarm sell unique vintage garments, they ensure that the way in which they carry out their business is sustainable too.
But how so? 
Hiring Local workers- By doing this they're reducing the emissions they create by having fewer vehicles transporting staff.
Paperless ticket events!-Kilogarm use a software that allows people to gain entry from their phone with no need to print out a physical ticket.
Paper bags made from recycled materials- instead of plastic ones that take years to decompose.
Reusing boxes.
Who started Kilogarm? 
The founder of the company is Ademola. He has been working in the vintage clothing industry for 3 years. After working in one of the world's fast fashion giants, he was alarmed at the amount of clothes that were dumped, simply because they were last season. This is what prompted his eureka moment, that inspired him to start his own company. Now, Kilogarm has been set up to reduce the amount of garments that end up in landfill and give them a new home.
Event info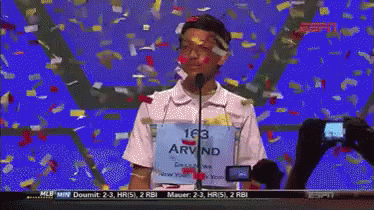 We're having a raffle!, the winner receives a free kilo of kilogarms 50 cent per ticket and 2 euro for one line of tickets.
-There is an entrance fee of €2 for students who present a student ID from any college or University!
– €5 for anyone who is a non student
All the proceeds from the entrance fees will go directly to the Dublin Rape Crisis Centre!
THIS WILL BE A BUSY EVENT AS IT IS OPEN TO THE PUBLIC.
WANT TO SKIP THE QUEUE?
REGISTER FOR A FREE SKIP THE Q TICKET HERE;
https://ti.to/vintage-kilo-sale/kilogarm-ditsu-pop-up-26-february
Sustainable Fashion 
The purpose of the event is to make students more aware that they can shop sustainably and still look great (along with raising money for charity). The concept of sustainable fashion needs to be pushed within our student population and hopefully this event will enlighten students to think differently when shopping. So bring your friends, your friends' friends, your neighbours, randomers on public transport. Let's shop and bop together!!!!