No Easy Walk, But an Essential Journey To Getting Things Done!
Politics in Ireland is by no means a walk in the park. The system is difficult to traverse and election promises were designed to be compromised on for over 100 years now. The only things that can be true to word are programs for government (PfG), and even at the absolute best of times, about one third of a PfG gets done. However, this handy guide is going to equip you with the tools to get it in touch with your local reps, how to lobby and a plethora of other valuable hints and tips!
Why Get In Touch?
Your local representative, once elected, has a duty to, well… represent you and your community as a collective. Getting in touch with them (or in 99% of scenarios, their Parliamentary Assistant (PA)), will let an issue cross their desk. Think of it as a pyramid of priorities. Nobody has reinvented the wheel with politics. Think of issues that affect you directly like gas, if you smell it on the streets, report it, don't assume somebody else will, because engaging in politics in a world where we have digitized overnight is more crucial that ever!
Government Ministers VS. Opposition Party TDs (Who To Email?)
This question is slightly in comparable fields to "how long is a piece of string?", because the first question is "What do I want to get done about this?". If the answer involves legislative changes, your best bet is try to meet with a minister / senator to try get these up and running. TD's from outside of government can propose these too, but given the "fall in line" theoretic of politics. Getting it from a Minister is much better (simply because of the likelihood of it passing through) If it's not legislative and you want your public reps accountable, then email an opposition TD.
Their job is to hold the government to account and fulfill their briefs. They can get a accountability on the public record very easily through PQs, same with Senators and commencement matters. Remember the golden rule however, Process Over Protest. Make it POP. Protests without exhausting the process can lead to regressive politics using your very worthy cause as a weapon against you.
Lights, Camera, LET'S TAKE ACTION!
There are a number of actions you can ask a representative to take on your (or others) behalf, not limited to but including;
Amendment: Proposing a change to the detail of a bill without changing the law itself.
Commencement Matter: Groups of TDs / Senators which deal with specific areas of Oireachtas business including receiving submissions from interest groups, discussing legislative proposals and taking Committee Stage of Bills.
Contributions to Green Papers: A green paper is a discussion document which sets out the Government's ideas and invites comment and views from individuals and relevant organisations. This leads to White Papers (which is the finished product of Green Papers)
Addressing A Committee: Feel your issue is burning? Try addressing committees. There are several committees in the Oireachtas. You can find out more about them here, and ask your local rep to present to them. Please note: You should be very prepared, as Oireachtas committees do the bulk of the work for government details.
Leader's Questions: Ask your local representative to submit something during leader's questions. This is time allocated during a Dáil sitting during which each Opposition Party Leader may ask the Taoiseach a brief question on a matter of public importance (ie; Why is publicly funded education not followed through on?)
Motion: Ask your representative to put forward a motion. A motion is a formal proposal made in the Dáil or Seanad which may be debated and voted on by the members.
Order of Business: If you meet with the Taoiseach or Seanad leader, ask for them to put this forward for discussion. This is the agenda for the day, and if you've drummed up enough public support, get it on the table!
Private Members' Bill (PMB): A bill initiated by a senator or TD who is not a member of the Government.
Parliamentary Question (PQ): The most common form of accountability in government. Ask your local rep to submit a PQ on your behalf. This is a question by a TD / Senator to a Minister, a number of questions are selected to be answered in the Dáil while the remainder receive written replies.
Topical Issue: Ask your rep to raise a topical issue, as this is an issue of concern which a TD raises in the Dáil and to which a Minister responds; time is allocated on each Dáil sitting day to take up to four topical issues.
New Government, WHO DAT? With each new government comes a slew of new baba's into the Dáil for the first time. Keeping on top of your representatives can be a real pain. Luckily, we have a great system that you can find out who ALL your local reps are just by visiting: http://WhoIsMyTD.com and all you have to do is pop in your address and it shows you a list of everyone who represents you. Which will include your MEPs, TDs and Councillors for your local area along with their profiles. So all their contact information also!
If that's not enough, as students, Education will be a keen area for you, because you are the "consumers" (not that Education should ever be a business model because we at TU Dublin SU believe that it is a public good and also a fundamental human right to receive an education should you so wish to pursue it without inhibitors such as financial, social or status impeded factors) BUT, you have not one but two ministers at your disposal, one even specialized just for you!
Minister For Education & Skills: Norma Foley
TD for Kerry
Assisted by TD Joepha Madigan Minister for State for Special Education & Inclusion
@FiannaFailParty / @NormaFoleyTD1 (Twitter)
Norma.Foley@Oir.ie
Minister for Further and Higher Education, Research, Innovation & Science: Simon HarrisTD for Wicklow
Assisted by TD Niall Collins Minister of State for Skills and Further Education
@FineGael / @SimonHarrisTD (Twitter)
Simon.Harris@Oir.ie
Now for your opposition spokespeople on Education matters! 
TOP TIP: Fianna Fáil, Fine Gael & Green Party are currently in Government. The best course of action here is to contact Minister Simon Harris or Norma Foley with Education related issues. 
Fianna Fáil: Norma Foley
Fine Gael: Simon Harris
Green Party: Catherine Martin
Sinn Féin: Donnchadh Ó Laoghaire
Labour Party: Aodhán Ó Ríordáin
Social Democrats: Gary Gannon
Solidarity-People Before Profit: PBP+ is a collective ownership alliance party contact anyone on this list to get in touch!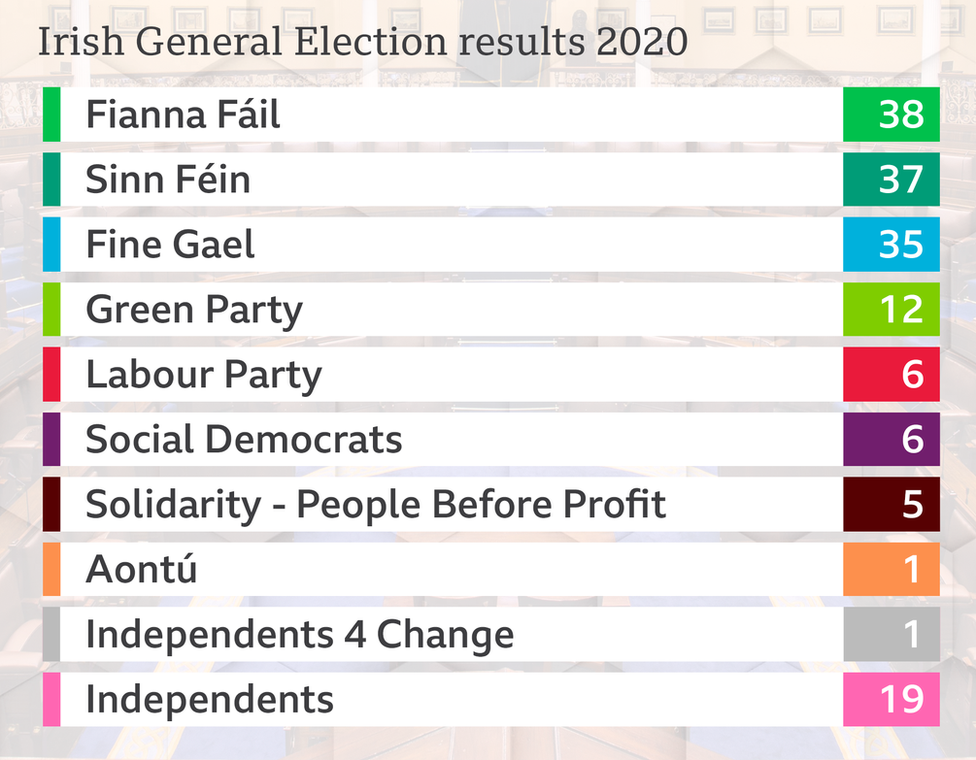 So, you know it all, let's get to work drafting an email!
Dear Minister/Deputy(TD)/Senator [INSERT LAST NAME]
My name is [Luke] and I'm living in [Insert Address]. I do [insert work] and [insert community interest;ie play GAA, run the local LGBTQ+ society, etc.], and I study in [TU Dublin Blanchardstown Campus]. 
I'm writing to you today to talk to you about [insert issue] as it's really been getting me down lately, and it's causing a great deal of stress and I can't see much being done about it. Myself and my [friends/family/society/etc] have been talking about this forever and we'd definitely be inclined to throw a vote towards anyone willing to sort this situation out. I'd love to meet you to get your thoughts on this and potentially get a solution on the table as I know this issue affects so many people in our community on a daily basis and it's a problem nobody has taken to date. It would mean a lot if you'd take it on for the community. 
If you're free to meet over the [insert period of time – next 2-3 weeks (be conscious of calendars on who you're looking to meet, ministers could take months, senators weeks, TDs weeks?] I'd love to take that opportunity to run my thoughts by you and bring it back to the [family/friend group/etc]
All the best, 
[Sign Off]
Make Sure You're Registered To Vote! 
If you're registered to vote your email is even more powerful because it means that
You're a person
In a constituency
Who can vote
Who can get others to vote
They will want to meet you! So you can check if you're registered to vote by clicking here, and if you're not on the register, you can check out how to register here.
Now that you've been equipped with all the knowledge on lobbying and getting things done. Let's get the student movement, well, moving and start taking things into our own hands! The political establishment doesn't value students due to not engaging and being more demanding beyond social issues, which is why SUSI is pittance, why fees are through the roof, supports are abysmal and the problems we're facing are so bad!
Remember treat issues like a gas leak; Don't assume somebody else will try to report it!