My name is Ciara Brennan. I graduated from BIMM studying Commercial and Modern Music in 2019, and up until March 28th I was an Au Pair in New York during the coronavirus pandemic.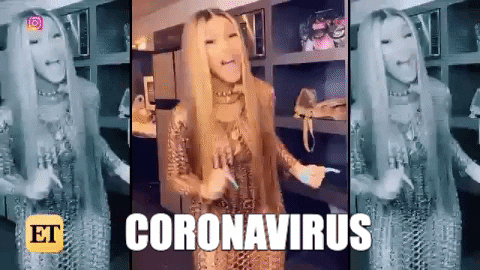 My pathway to becoming an Au Pair was an unconventional one. The usual steps to become an Au Pair would be that you pick an agency, create a profile and take interviews with families that contact you. For me, I had met the family that I would end up living with while working at a summer camp in Massachusetts in the summer of 2018. I had never considered being an Au Pair but the idea of a year living in New York and traveling after graduation was something I couldn't pass up.
On January 6th, 2020, I flew into Newark, New Jersey and went straight to a hotel in Stamford, Connecticut. The agency, Au Pair in America, holds two days of training to prepare for the year. At this training I got to meet some of the most amazing young women from all over the world. I also did a tour of New York City, visiting Top of the Rock and Times Square.
During the training one of the biggest fears for many of the girls was the prospect of World War 3 between Iran and the US. Thankfully that situation did not escalate but little did we know what was coming.
On the second day of the training, we all departed to our host families and got settled in. My host family live in Scarsdale, New York. It's a very wealthy area that is about a 40-minute drive from Manhattan. As I spent the first two years of college living in a digs with a family I settled in very quickly, got to work and got used driving on the wrong side of the road.
I was looking after 4 kids between the ages of 8-14. Each of the kids were in school all day so my workday was generally 3pm-9pm, with the odd morning for school runs. I also had most weekends off. In my free time I tried to explore the local area, and, on the weekends, I took the train into Grand Central Station and explored New York City.
I was lucky to know a few people from Ireland who were living in New York at the same time. Au Pair in America also gave us lots of opportunities to meet other Au Pairs in our area, ensuring that it was easy to make friends.
Towards the end of January, the first coronavirus case was reported in the US. That weekend I was meeting a friend to visit Chinatown as it was Chinese New Year. Before visiting the area, we decided to get some medical masks just to be safe. Even at that point most pharmacies were sold out of masks and were running low on hand sanitiser.
As the weeks went on there didn't seem to be much fuss about the virus. Life went on as normal, I visited the city, went to some Broadway shows, took a trip to Philadelphia. Everything seemed fine until the end of February when the cases started to rise. New York was rapidly becoming the epicenter of the virus in the US, with a nearby town, New Rochelle, becoming overrun with cases. Suddenly people started taking notice and panicking. They even sent the National Guard into New Rochelle in an attempt to contain the spread.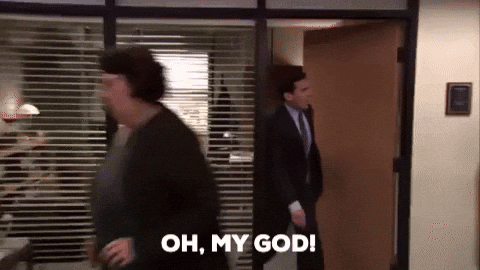 By March 9th, the school district in Scarsdale decided to shut down as one of the teachers had tested positive for the virus. At this point, my job as an Au Pair instantly changed. I was no longer just a chauffeur for these kids or someone to help them with homework, I was their teacher.
Between March 9th and 28th I was working longer hours. I was quarantined with the family. I was watching the situation getting out of hand. Meanwhile Trump didn't seem to understand the severity of what was happening. For weeks I debated whether I should go back to Ireland. My parents advised me to stay as there was nothing for me in Ireland. No job, no social life. At least in New York I was working.
By March 27th, New York had been locked down. Times Square was empty, the gun shops remained open (essential businesses apparently), Central Park was being prepped to become a field hospital and the Irish Department of Foreign Affairs & Trade had sent out a travel advisory for anyone on "short term visas who risk losing employment, financial security & access to health care to return to Ireland." (Twitter). My parents called me and asked me to come home. It was at this point I knew I had to come home.
In less than 24 hours I had packed up most of my stuff and headed to JFK airport. There was only one flight to Ireland each day from New York with Aer Lingus. Arriving home, I went straight into 14 days of self-isolation. A precaution that must be taken just in case I had contracted the virus while in New York or on the plane.
While I am gutted that my Au Pair year was cut short, I am delighted to be home. For me, the situation in New York was becoming too intense and with the state of the healthcare system in the US I knew I'd be safer at home.
I still made some amazing memories and some incredible friends from all over the world. I will eventually get back to America and go see all the places I had planned to see. For now though, I will stay home and hopefully stay healthy.